1
« on: March 23, 2018, 08:17:42 AM »
Greetings.
I was unable to register on the forum under the old name (2nd Channel), so I had to choose a new one.
I do not speak English so well, so I use an online translator.
First of all, I want to say that the my Ninja Gaiden fan project is not abandoned.
A lot of work has already been done.
A year ago, another release of the beta version, the third in a row, took place.
Although the number of levels and remained the same, but its mechanics was seriously redesigned.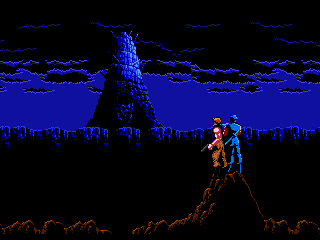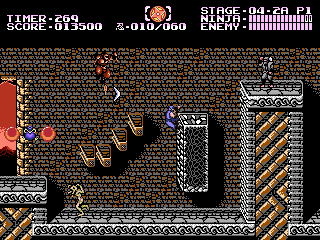 In one or several weeks, a new beta version should appear, the fourth in a row.
Here will be available the first 4 acts of the game, together with all the cutscenes and bosses.
The new release will be translated into English
, so you will have an opportunity to see the story.
One English-speaking friend helps me with the translation. Although English for him - not his native language.
First I translate the text by an online translator, then correct it a little and then send it to him.
I would like to ask for help with the translation.
I can send a translated text: made by an online translator, and you will correct it.
Also, the project still needs help from artists.
It's necessary to draw sprites for bosses and cutscenes.
Evaluate English in the game when a new beta version is released.
DIRECT LINK TO THE LATEST BETA VERSION 3.0:
http://ninja-unkende4.id1945.com/r1-relise/Unkende-4%20Beta%203.rar
Let me remind you that there is no English language yet. But soon it will appear.
---------------------------------------
YOU CAN CONTACT ME:
[email protected]
[email protected]
--------------------------------------
SOME NEW VIDEOS YOU PROBABLY DIDN'T SEE:
FULL STAGE 2 WITH BOSS:
https://www.youtube.com/watch?v=xiZfdMh5Xqg
CUTSCENE AFTER BOSS 2:
https://www.youtube.com/watch?v=w2JESAySJqs
NEW ATTACKS FOR NINJA:
https://www.youtube.com/watch?v=QdOpZa1O_DM
SOME SCREENSHOTS